Our Climate Act
Climate Leadership and Community Protection Act
How we're confronting one of the greatest threats of our time - climate change.
In July 2019, New York passed the Climate Leadership and Community Protection Act (Climate Act), which represents the most ambitious and comprehensive climate and clean energy legislation in the country. The Climate Act's nation-leading climate and energy goals set the stage for a sweeping set of measures to reduce our carbon footprint and improve the resiliency of communities across New York. It will provide opportunities for residents and communities alike to partner with businesses, schools, and government to create a green economy and build a more sustainable future.
We will transform how we generate power by integrating more renewables into our electric grid, empower New York residents and businesses to heat and cool their homes and workplaces without using fossil fuels, and transition how we commute from point A to point B with zero-emission transportation. Through thoughtful planning, our actions will breathe new life into our economy with well-paying clean energy jobs, new industries and business opportunities. Most importantly, it will lead to improved health and quality of life for New York's families and communities.
Leading the fight against climate change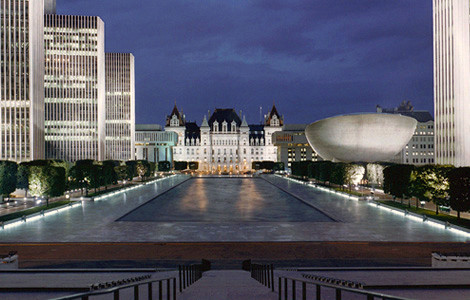 The Climate Action Council
The Council oversees the scoping plan needed to achieve the State's clean energy and climate goals. Interested New Yorkers are encouraged to explore the Council's meeting materials and presentations.
Read More
The Climate Justice Working Group
Comprised of leaders from across the State, the working group will provide strategic advice to key stakeholders and ensure the needs of disadvantaged New Yorkers are met in our climate policies.
Read More
Sign Up for News
Be among the first New Yorkers to learn about climate news and developments.