Environmental Justice
Ensuring our fight against climate change leaves no community behind.
New York's climate plan will ensure that all communities benefit from the State's investments and actions to implement the climate law, including reducing pollution and creating new jobs and economic opportunities.
The State's commitment to achieving environmental justice includes active participation from communities historically overburdened by environmental pollution to help advance efforts that ensure New Yorkers benefit from a cleaner environment.
Equitable Treatment of All New Yorkers in Our Fight Against Climate Change
The Climate Justice Working Group
Comprised of leaders from across the State, the working group is engaging communities statewide to ensure the needs of disadvantaged New Yorkers are met in the State's climate plan.
Read More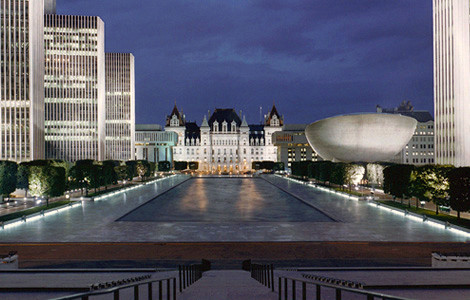 Environmental Justice Community Impact Grants
New York State has awarded nearly $12.8 million to local communities and community organizations to support locally driven efforts to combat the impacts of climate change in their communities.
Read More

external link opens in a new window
Helping Disadvantaged Communities Take Action Against Climate Change
Through New York's Climate Smart Communities program, local governments can access free technical assistance and grant opportunities to reduce greenhouse gas emissions and adapt to the changing climate.
Read More

external link opens in a new window
Sign Up for News
Be among the first New Yorkers to learn about climate news and developments.